Hard West: Scars of Freedom (DLC)
NOTICE: Activation key must be used on a valid Steam account. Requires internet connection.
About the game
Experience a brand new tale in the weird world of Hard West during 7 new, specially crafted tactical combat encounters and overarching world map gameplay. Make strategic purchases for your gunfighters, then wreak havoc on your enemies and use their technology for your benefit. Enjoy a story narrated by two protagonists whose outlooks on life vary wildly, but who, deep inside, are more similar than they would like to admit.
Key Features
A new tale in the Hard West universe, featuring a unique mix of classic western and gothic horror.
A deeper, longer story, narrated through its numerous twists and turns by protagonists, Libertee and Dr. Gorman.
7 new tactical combat encounters and a world map with new, unique mechanics.
New Unique Surgical Bodily Augmentation System: A revamped character development system based on the collecting and crafting of powerful body parts onto oneself, which allows for strategic planning and more informed choices.
Rebalanced combat and character progression, offering a tighter, more challenging gameplay experience.
Fitzpatrick Revolver - a new, powerful gun in your arsenal.
10 new playable characters.

System Requirements

Windows - Minimum

OS: Windows Vista/7/8/10
Processor: AMD Athlon(tm) 64 X2 2.6 GHz / Intel Core 2 Quad 2.6 GHz
Memory: 4 GB RAM
Graphics: Radeon HD 4670 (512 MB) / GeForce GT 430 (1024 MB)
DirectX: Version 10
Storage: 3 GB available space

Windows - Recommended

OS: Windows Vista/7/8/10
Processor: AMD Athlon II X4 3.1 GHz / Intel Core i5 3 GHz
Memory: 6 GB RAM
Graphics: Radeon R7 260X (2 GB) / GeForce GTX 550 Ti (1 GB)
DirectX: Version 10
Storage: 3 GB available space

Mac - Minimum

OS: OSX 10.9.6, 10.10, 10.11
Processor: Intel Core i5-2520M (2.5 GHZ)
Memory: 4 GB RAM
Graphics: Radeon HD 6630M (256 MB)
Storage: 3 GB available space
Required configuration
Windows
Minimum:
OS: Windows Vista/7/8/10
Processor: AMD Athlon(tm) 64 X2 2.6 GHz / Intel Core 2 Quad 2.6 GHz
Memory: 4 GB RAM
Graphics: Radeon HD 4670 (512 MB) / GeForce GT 430 (1024 MB)
DirectX: Version 10
Storage: 3 GB available space
Recommended:
OS: Windows Vista/7/8/10
Processor: AMD Athlon II X4 3.1 GHz / Intel Core i5 3 GHz
Memory: 6 GB RAM
Graphics: Radeon R7 260X (2 GB) / GeForce GTX 550 Ti (1 GB)
DirectX: Version 10
Storage: 3 GB available space
Mac
Minimum:
OS: OSX 10.9.6, 10.10, 10.11
Processor: Intel Core i5-2520M (2.5 GHZ)
Memory: 4 GB RAM
Graphics: Radeon HD 6630M (256 MB)
Storage: 3 GB available space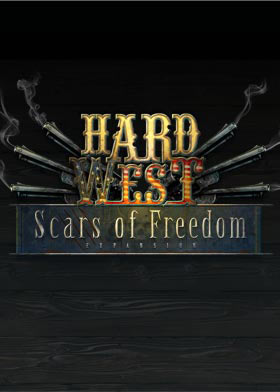 Language:

English

Genre:

Platform:

Win 7 32/64 bits Win 8 32/64 bits Win 10 32/64 bits

Mac OS X

Number of players:

1

Release date:

2016-03-03

Publisher