Europa Universalis IV: Third Rome
NOTICE: Requires the base game Europa Universalis IV in order to play. Activation key must be used on a valid Steam account. Requires internet connection.
About the game
Europa Universalis IV: Third Rome is the first immersion pack for Europa Universalis IV, and builds on the incredible depth of the best-selling historical strategy game. The pack focuses on building a deeper experience for Russia and its cultural brothers, introducing new means to wield spiritual, political, and military control in the Russian empire.
Navigate new interactions with the Orthodox Metropolitans to convert piety into political power, expand the power of the state with new government ranks, levy powerful new military units and colonize the Siberian frontier as you aspire to claim your seat as Tsar.
Key Features
Europa Universalis IV: Third Rome Includes:
Tsardoms and Principalities: New ranks of Russian government with new abilities and, for Tsars, strong bonuses including the right to claim entire States – not just provinces.
Iconography: Commission great religious icons for the Orthodox church, boosting your empire's power depending on the saint you choose to revere.
Metropolitans: Consecrate highly developed provinces with Metropolitans, adding to the authority of the Orthodox Church, but for a cost.
Streltsy: Special Russian soldiers that excel in combat, but raise the cost of stabilizing your empire.
Siberian Frontier: Russia can slowly colonize uninhabited border regions, with no fear of native uprisings.
System Requirements
Windows - Minimum
OS: Windows 8 / 7 / Vista / XP
Processor: Intel® Pentium® IV 2.4 GHz or AMD 3500+
Memory: 4GB RAM
Hard Drive: 6GB free hard disk space
Graphics: 512 MB DirectX 9.0c compatible card - NVIDIA® GeForce 8800 or ATI Radeon® X1900
Sound: Direct X- compatible soundcard
DirectX®: 9.0c
Internet connection or LAN required for multiplayer
Mac - Minimum
OS: Mac OS X 10.6.8 or better
Processor: Intel Core Duo Processor (2GHz or better)
Memory: 4GB RAM
Hard Drive: 6GB free hard disk space
Graphics: 1 GB - GLSL 1.3, OpenGL 2.1 compatible card - ATI Radeon HD 6750 / NVIDIA® GeForce 320 / NVIDIA® GeForce 9600 or higher
Internet connection or LAN required for multiplayer
Linux - Minimum
OS: Ubuntu 12.04 LTS
Processor: Intel Core Duo Processor (2GHz or better)
Memory: 4GB RAM
Hard Drive: 6GB free hard disk space
Graphics: 1 GB - GLSL 1.3, OpenGL 2.1 compatible card - ATI Radeon HD 6750 / NVIDIA GeForce® 320 / NVIDIA® GeForce 9600 or higher,
Internet connection or LAN required for multiplayer
Required configuration
Windows - Minimum
OS: Windows 8 / 7 / Vista / XP
Processor: Intel® Pentium® IV 2.4 GHz or AMD 3500+
Memory: 4GB RAM
Hard Drive: 6GB free hard disk space
Graphics: 512 MB DirectX 9.0c compatible card - NVIDIA® GeForce 8800 or ATI Radeon® X1900
Sound: Direct X- compatible soundcard
DirectX®: 9.0c
Internet connection or LAN required for multiplayer
Mac - Minimum
OS: Mac OS X 10.6.8 or better
Processor: Intel Core Duo Processor (2GHz or better)
Memory: 4GB RAM
Hard Drive: 6GB free hard disk space
Graphics: 1 GB - GLSL 1.3, OpenGL 2.1 compatible card - ATI Radeon HD 6750 / NVIDIA® GeForce 320 / NVIDIA® GeForce 9600 or higher
Internet connection or LAN required for multiplayer
Linux - Minimum
OS: Ubuntu 12.04 LTS
Processor: Intel Core Duo Processor (2GHz or better)
Memory: 4GB RAM
Hard Drive: 6GB free hard disk space
Graphics: 1 GB - GLSL 1.3, OpenGL 2.1 compatible card - ATI Radeon HD 6750 / NVIDIA GeForce® 320 / NVIDIA® GeForce 9600 or higher,
Internet connection or LAN required for multiplayer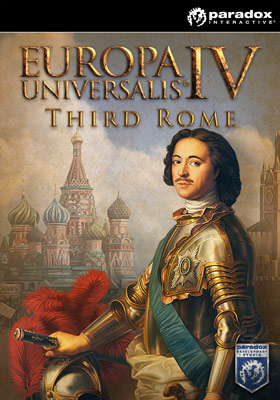 Language:

English

Genre:

Platform:

Vista Win XP Win 7 32/64 bits Win 8 32/64 bits

Number of players:

1 - 32

Release date:

2017-06-14

Publisher