Blood Bowl 2 - Wood Elves DLC
NOTICE: Requires the base game
Blood Bowl 2
in order to play. Activation key must be used on a valid Steam account, requires internet connection.
ABOUT THE GAME
---
WOOD ELVES race
comes with its unique AI and players (Passers, Wardancers, catchers, linemen and the Treeman) but also their own star players: Dolfar Longstride and Jordell Freshbreeze!
Elves are amazingly agile and almost as fast as Skaven. Avoiding other's tackles is a pure formality for them. Especially for the Wardancers whose ability to go through opposing defenses is nearly outmatched. Elves are excellent passers and catchers. Their game could become a true nightmare for other teams not as agile and fast as they are. The Treeman is probably the strongest player in the whole of Blood Bowl. He's gifted with an extraordinary natural strength against which very few players can compete. However, the Treeman is extremely slow and has a bad tendency of taking root in the middle of the field. If that happens, he won't be able to move...at all.
SYSTEM REQUIREMENTS
---
Minimum
Os*: Windows Vista/Windows 7/Windows 8
Processor: AMD/Intel dual-core 2.5 ghz
Ram meMory: 3072 Mb
Graphics card: 768 Mb 100% DirectX 10 and shaders 4.0 compatible, ATI Radeon HD 5670/Nvidia Geforce GTX 260 or higher
Hard disk space: 8 Gb
Sound card: DirectX compatible
Internet connection required for the game activation
*Windows XP non supported
---
Blood Bowl 2 © Copyright Games Workshop Limited 2015. Blood Bowl 2, Blood Bowl 2 logo, Blood Bowl, the Blood Bowl logo, GW, Games Workshop, Warhammer, and all associated logos, illustrations, images, names, creatures, races, vehicles, locations, weapons, characters, and the distinctive likeness thereof, are either ® or TM, and/or © Games Workshop Limited, variably registered around the world, and used under licence. Used under license. All Right Reserved.
Required configuration
Minimum
Os*: Windows Vista/Windows 7/Windows 8
Processor: AMD/Intel dual-core 2.5 ghz
Ram meMory: 3072 Mb
Graphics card: 768 Mb 100% DirectX 10 and shaders 4.0 compatible, ATI Radeon HD 5670/Nvidia Geforce GTX 260 or higher
Hard disk space: 8 Gb
Sound card: DirectX compatible
Internet connection required for the game activation
*Windows XP non supported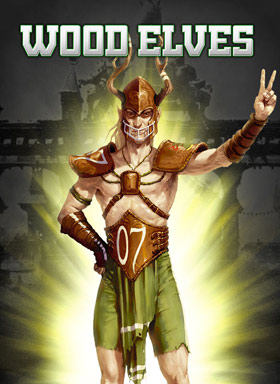 Language:

English

Genre:

Platform:

Vista Win 7 32/64 bits Win 8 32/64 bits Win 8.1 32/64 bits

Number of players:

1+

Release date:

2015-11-03

Publisher