Blood Bowl 2 - Norse DLC
NOTICE: Requires the base game
Blood Bowl 2
in order to play. Activation key must be used on a valid Steam account, requires internet connection.
ABOUT THE GAME
---
The NORSE
race comes with its own official players (Lineman, Berserker, Runner, Thrower, Ulfwerener, Yhetee) along with a couple of star players: Wilhelm Chaney and Icepelt Hammerblow!
Norsemen are homicidal maniacs who love battle and beer! This rolling roadblock may not be the fastest team on the pitch, but with most players benefiting from Block it's certainly one of the toughest.
The Yhetee is the Norse's very own walking mountain. It's a special kind of Troll from the northern lands, adapted to the cold, harsh environment in order to survive. Norse team coaches include Yhetees in their Blood Bowl teams thanks to their deadly combination of claws, fierceness, and natural talent for destruction.
SYSTEM REQUIREMENTS
---
Minimum system requirements
Os*: Windows Vista/Windows 7/Windows 8
Processor: AMD/Intel dual-core 2.5 ghz
Ram meMory: 3072 Mb
Graphics card: 768 Mb 100% DirectX 10 and shaders 4.0 compatible
ATI Radeon HD 5670/Nvidia Geforce GTX 260 or higher
Hard disk space: 8 Gb
Sound card: DirectX compatible
Internet connection required for the game activation
*Windows XP non supported
---
Blood Bowl 2 © Copyright Games Workshop Limited 2016. Blood Bowl 2, Blood Bowl 2 logo, Blood Bowl, the Blood Bowl logo, GW, Games Workshop, Warhammer, and all associated logos, illustrations, images, names, creatures, races, vehicles, locations, weapons, characters, and the distinctive likeness thereof, are either ® or TM, and/or © Games Workshop Limited, variably registered around the world, and used under licence. Used under license. All Right Reserved.
Required configuration
Minimum system requirements
Os*: Windows Vista/Windows 7/Windows 8
Processor: AMD/Intel dual-core 2.5 ghz
Ram meMory: 3072 Mb
Graphics card: 768 Mb 100% DirectX 10 and shaders 4.0 compatible
ATI Radeon HD 5670/Nvidia Geforce GTX 260 or higher
Hard disk space: 8 Gb
Sound card: DirectX compatible
Internet connection required for the game activation
*Windows XP non supported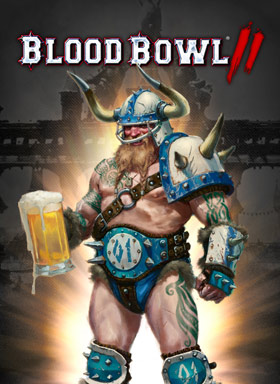 Language:

English

Genre:

Platform:

Vista Win 7 32/64 bits Win 8 32/64 bits Win 8.1 32/64 bits

Number of players:

1+

Release date:

2016-05-03

Publisher