Blood Bowl 2 - Lizardmen DLC
NOTICE: Requires the base game
Blood Bowl 2
in order to play. Activation key must be used on a valid Steam account, requires internet connection.
ABOUT THE GAME
---
Lizardmen race
comes with its unique AI and players (skinks, Saurus and Kroxigor) but also their own star players: Slibli and Hemlock!
The biggest strength of the Lizardmen lies in two types of key players available: Skinks and Saurus. Skinks are very fast and nimble. Bringing the ball to the goal line is not a problem for them. While very mobile, Saurus are also amazingly powerful. Their role is to breach the enemy's defense line so that Skinks can sneak through with the ball. The Kroxigor is a true mountain of muscle and scales. He adds an important strike force to his team. He is rather fast for his size, which allows him to act quickly. Unfortunately, he sadly lacks in dexterity. The Kroxigor is the player to use when Lizardmen want to hit hard..
SYSTEM REQUIREMENTS
---
Minimum
Os*: Windows Vista/Windows 7/Windows 8
Processor: AMD/Intel dual-core 2.5 ghz
Ram meMory: 3072 Mb
Graphics card: 768 Mb 100% DirectX 10 and shaders 4.0 compatible, ATI Radeon HD 5670/Nvidia Geforce GTX 260 or higher
Hard disk space: 8 Gb
Sound card: DirectX compatible
Internet connection required for the game activation
*Windows XP non supported
---
Blood Bowl 2 © Copyright Games Workshop Limited 2015. Blood Bowl 2, Blood Bowl 2 logo, Blood Bowl, the Blood Bowl logo, GW, Games Workshop, Warhammer, and all associated logos, illustrations, images, names, creatures, races, vehicles, locations, weapons, characters, and the distinctive likeness thereof, are either ® or TM, and/or © Games Workshop Limited, variably registered around the world, and used under licence. Used under license. All Right Reserved.
Required configuration
Minimum
Os*: Windows Vista/Windows 7/Windows 8
Processor: AMD/Intel dual-core 2.5 ghz
Ram meMory: 3072 Mb
Graphics card: 768 Mb 100% DirectX 10 and shaders 4.0 compatible, ATI Radeon HD 5670/Nvidia Geforce GTX 260 or higher
Hard disk space: 8 Gb
Sound card: DirectX compatible
Internet connection required for the game activation
*Windows XP non supported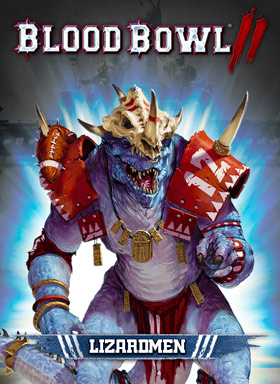 Language:

English

Genre:

Platform:

Vista Win 7 32/64 bits Win 8 32/64 bits Win 8.1 32/64 bits

Number of players:

1+

Release date:

2015-11-03

Publisher