Steel Division: Normandy 44 - Back To Hell
NOTICE: Requires the base game Steel Division: Normandy 44 in order to play. Activation key must be used on a valid Steam account. Requires internet connection.
About the game
The second major DLC for Steel Division: Normandy 44, Back to Hell features first-ever cooperative play and seven new historical missions (including five in co-op and multiplayer) based on real world operations, where you get to play as 11 never before seen divisions in new historically accurate battles like Operation Windsor and Operation Bluecoat. The DLC also adds four new divisions, 58 new units and two new exclusive Aces. Back to Hell is bringing a whole new realm of gameplay to one of 2017's biggest RTS titles.
Key Features
4 NEW DIVISIONS
2 Allied Divisions:
7th Armoured Division "Desert Rats" (UK)
Demi-Brigade SAS (FR)
2 Axis Divisions:
2. Panzerdivision (DE)
Festungs Gross-Paris (DE)
2 EXCLUSIVE ACES
Major Horst Rämsch and his Panzer IV
Major Howard
System Requirements
Windows - Minimum
OS: 64-bit Windows 10 / 8.1 / 7
Processor: Intel Core i3-2100 (3.1 GHz) or equivalent
Memory: 3 GB
Graphics: 1 GB AMD 5570 or nVidia 450
Network: Broadband internet connection required
DirectX: 11
Disk Space: 32 GB
Soundcard: DirectX Compatible Sound Card
Windows - Recommended
OS: 64-bit Windows 10 / 8.1 / 7
Processor: Intel i5-2300 or equivalent
Memory: 4 GB
Graphics: 2GB AMD 7970 or nVidia 770 or greater
Network: Broadband internet connection required
DirectX: 11
Disk Space: 32 GB
Soundcard: DirectX Compatible Sound Card
Required configuration
Windows - Minimum
OS: 64-bit Windows 10 / 8.1 / 7
Processor: Intel Core i3-2100 (3.1 GHz) or equivalent
Memory: 3 GB
Graphics: 1 GB AMD 5570 or nVidia 450
Network: Broadband internet connection required
DirectX: 11
Disk Space: 32 GB
Soundcard: DirectX Compatible Sound Card
Windows - Recommended
OS: 64-bit Windows 10 / 8.1 / 7
Processor: Intel i5-2300 or equivalent
Memory: 4 GB
Graphics: 2GB AMD 7970 or nVidia 770 or greater
Network: Broadband internet connection required
DirectX: 11
Disk Space: 32 GB
Soundcard: DirectX Compatible Sound Card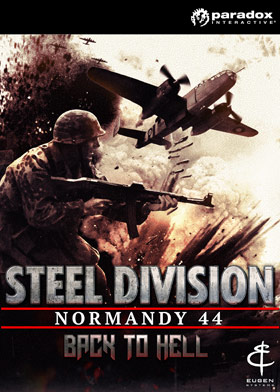 Language:

English

Genre:

Platform:

Win 7 64 bits Win 8.1 64 bits Win 10 64 bits

Number of players:

1 - 2

Release date:

2018-02-13

Publisher