Two Worlds II: Velvet Edition
Two Worlds II: Velvet Edition
NOTICE: Activation key must be used on a valid Steam account, requires internet connection.
ABOUT THE GAME
---
Two Worlds II Velvet GotY
offers a first-class combination of brilliant atmospherics and dazzling technology.
An intricate quest system paired with an exciting and interactive campaign narrative helps guide players through the vast landscapes of Antaloor, packed with both thrilling and emotionally jarring events.
KEY FEATURES
---
Powerful campaign narrative, with plenty of unexpected twists and turns along the way


Countless side quests provide enlightening revelations and useful rewards


All-new Grace game engine engine powers state-of-the-art technology and graphics


Flexible quest system allows for multiple paths to completion with varying results


Unique combat structure - consisting of different types of melee attacks and an active blocking system


Carefully polished MoSens motion capture sequences and dialog animations


Diversity of mini-games, such as lock-picking, dice games and playing music


Intuitive and user-friendly PaPak alchemy system allows endless experimentation


Craft system allows equipment to be upgraded and the customizing of certain color characteristics


Extremely versatile Demons magic system allows unprecedented levels of customization


Hundreds of different weapons and armaments


Different ways of travelling: either by foot, portals, boat or on horseback


Extensive Multiplayer features include five modes such as Arena, Adventure and Village
SYSTEM REQUIREMENTS
---
Windows
Minimum Requirements:
OS: Windows XP SP3, Windows Vista, Windows 7
Processor: Intel or AMD Single-Core Prozessor (2,0 GHz) or better
Memory: 2 GB or more
Graphics: Radeon HD, Geforce 8800GT (Shader 3.0 and 512 MB RAM)
DirectX®: DirectX 9.0c or OpenGL
Hard Drive: 8 GB
Sound: DirectX comp. Stereo Sound Card
Other: Internet connection with 6.000 BPS or more for Multiplayer recommended
Mac
Minimum Requirements:
OS: OS X Snow Leopard 10.6.3 or later.
Processor: Intel Mac (2,0 GHz)
Memory: 2 GB RAM
Graphics: Shader 4.0 and 512 MB RAM
Hard Drive: 8 GB hard drive space
Other: Internet connection for Multiplayer
Peripherals: Mouse, Keyboard
Recommended Requirements:
OS: OS X Snow Leopard 10.6.3 or later.
Processor: Multi-Core CPU
Memory: 4 GB RAM
Graphics: Radeon HD 2900, Geforce 8800 GTX
Hard Drive: 8 GB hard drive space
Other: Internet connection with 6.000 BPS for Multiplayer
Peripherals: Mouse, Keyboard
Required configuration
Windows
Minimum Requirements:
OS: Windows XP SP3, Windows Vista, Windows 7
Processor: Intel or AMD Single-Core Prozessor (2,0 GHz) or better
Memory: 2 GB or more
Graphics: Radeon HD, Geforce 8800GT (Shader 3.0 and 512 MB RAM)
DirectX®: DirectX 9.0c or OpenGL
Hard Drive: 8 GB
Sound: DirectX comp. Stereo Sound Card
Other: Internet connection with 6.000 BPS or more for Multiplayer recommended
Mac
Minimum Requirements:
OS: OS X Snow Leopard 10.6.3 or later.
Processor: Intel Mac (2,0 GHz)
Memory: 2 GB RAM
Graphics: Shader 4.0 and 512 MB RAM
Hard Drive: 8 GB hard drive space
Other: Internet connection for Multiplayer
Peripherals: Mouse, Keyboard
Recommended Requirements:
OS: OS X Snow Leopard 10.6.3 or later.
Processor: Multi-Core CPU
Memory: 4 GB RAM
Graphics: Radeon HD 2900, Geforce 8800 GTX
Hard Drive: 8 GB hard drive space
Other: Internet connection with 6.000 BPS for Multiplayer
Peripherals: Mouse, Keyboard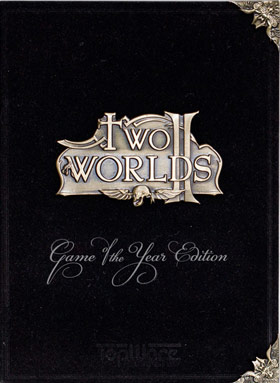 Language:

English

Genre:

Platform:

Vista Win 7 32/64 bits Win XP SP3

Mac OS X

Number of players:

1 - 64

Release date:

2011-10-18

Publisher