Two Worlds II Season Pass
Two Worlds II Season Pass
NOTE : Requires the base game Two Worlds II in order to play. Activation key must be used on a valid Steam account, requires internet connection.
About the game
Expand your adventure and continue your quest with the Two Worlds II season pass! Loaded with fantastic extras, season pass holders will receive all upcoming Two Worlds II DLC's, in addition to multiple multiplayer map packs, exclusive in-game items and weapons, the Two Worlds II Compendium and art book, all in-game soundtracks and more!
Key Features
Major Engine Update
The season pass allows you to explore the lands and lore of Two Worlds II like never before with a Major Engine Update! See below for a complete list of extras.
The all new HD engine upgrade features a HD GUI interface and displays the beauty of Antaloor and its people like never before! Explore stunning new locations and battle new, incredibly detailed enemies with beautiful cutting edge effects!
Engine Update Features
A completely overhauled graphic experience, from top to bottom
Higher view range and more landscape details make for an amazing visual experience
Improved light and shadow system
Detailed, high resolution models and crisp textures
Beautifully rendered effects with an atmospheric weather system
Achievements included for TWII Main Game, PotFF, COT and SE
Breathtaking vistas, haunted shipwrecks and lush forests rendered in stunning HD
Never before seen areas of Antaloor teem with realistic life, both friendly and deadly
Upgraded particle and motion effects
GUI Interface in HD resolution
Content of Two Worlds II Season Pass
Two Worlds II: Call of the Tenebrae [JUne 15, 2017] – Single Player DLC
Two Worlds II: Shattered Embrace [Winter 17/18] – Single Player DLC*
Two Worlds II: Echoes of the Dark Past 1 – Multiplayer DLC (Map Pack)*
Two Worlds II: Echoes of the Dark Past 2 [Winter 17/18] – Multiplayer DLC (Map Pack)*
Official Soundtracks with a total playing time of over 210 minutes for:

Two Worlds II
Pirates of the Flying Fortress
Call of the Tenebrae
Echoes of the Dark Past
Shattered Embrace*

Exclusive In-game Items* to be used in Call of the Tenebrae and Shattered Embrace, including The Whispering Black Legion Battle Axe, The Two Handed Bloodsword of Luciendar, The Enhanced Avaquar, and The Hammer of Tebris
Two Worlds II Novels (4 Novels totalling over 250 pages) as a PDF
Two Worlds II Digital Deluxe Content

72 page Artbook (PDF)
Two Worlds II Compendium
Exclusive Bonus Ingame Items (Dragon Scale Armor, Elexorien Sword, Anathros Sword, Maliel's Downfall - Spear, Dusty Scroll - Labyrinth Map)
*: available at release of the respective DLC
system requirements
Windows - Minimum
OS: Windows XP SP3, Windows Vista, Windows 7
Processor: Intel or AMD Single-Core Prozessor (2,0 GHz) or better
Memory: 2 GB or more
Graphics: Radeon HD, Geforce 8800GT (Shader 3.0 and 512 MB RAM)
DirectX®: DirectX 9.0c or OpenGL
Hard Drive: 8 GB
Sound: DirectX comp. Stereo Sound Card
Other: Internet connection with 6.000 BPS or more for Multiplayer recommended
Mac - Minimum
OS: OS X Snow Leopard 10.6.3 or later.
Processor: Intel Mac (2,0 GHz)
Memory: 2 GB RAM
Graphics: Shader 4.0 and 512 MB RAM
Hard Drive: 8 GB hard drive space
Other: Internet connection for Multiplayer
Peripherals: Mouse, Keyboard
Mac - Recommended
OS: OS X Snow Leopard 10.6.3 or later.
Processor: Multi-Core CPU
Memory: 4 GB RAM
Graphics: Radeon HD 2900, Geforce 8800 GTX
Hard Drive: 8 GB hard drive space
Other: Internet connection with 6.000 BPS for Multiplayer
Peripherals: Mouse, Keyboard
Required configuration
Windows - Minimum
OS: Windows XP SP3, Windows Vista, Windows 7
Processor: Intel or AMD Single-Core Prozessor (2,0 GHz) or better
Memory: 2 GB or more
Graphics: Radeon HD, Geforce 8800GT (Shader 3.0 and 512 MB RAM)
DirectX®: DirectX 9.0c or OpenGL
Hard Drive: 8 GB
Sound: DirectX comp. Stereo Sound Card
Other: Internet connection with 6.000 BPS or more for Multiplayer recommended
Mac - Minimum
OS: OS X Snow Leopard 10.6.3 or later.
Processor: Intel Mac (2,0 GHz)
Memory: 2 GB RAM
Graphics: Shader 4.0 and 512 MB RAM
Hard Drive: 8 GB hard drive space
Other: Internet connection for Multiplayer
Peripherals: Mouse, Keyboard
Mac - Recommended
OS: OS X Snow Leopard 10.6.3 or later.
Processor: Multi-Core CPU
Memory: 4 GB RAM
Graphics: Radeon HD 2900, Geforce 8800 GTX
Hard Drive: 8 GB hard drive space
Other: Internet connection with 6.000 BPS for Multiplayer
Peripherals: Mouse, Keyboard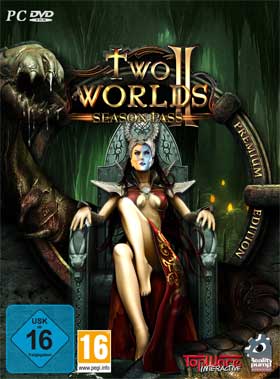 Language:

English

Genre:

Platform:

Vista Win 7 32/64 bits Win XP SP3

Mac OS X

Number of players:

1 - 8

Release date:

2017-07-15

Publisher