RIFT : Prophecy of Ahnket - Expansion Pack
RIFT : Prophecy of Ahnket - Expansion Pack
NOTICE: A valid copy of RIFT is required to play, available free at
www.riftgame.com
.
ABOUT THE GAME
---
The Ultimate Free-To-Play MMORPG
RIFT is an epic fantasy adventure set in the magical world of Telara. As an Ascended hero, you'll battle against legions of elemental invaders, purge evils from dungeons and raids, and explore your way across the vast planes of existence.
A valid copy of RIFT is required to play, available free at www.riftgame.com
The Comet of Ahnket threatens to devour Telara. Will you stand against it? Leap into a dangerous new world, created using lands torn from the Planes of Life and Fire, and achieve a new level of power.
INCLUDES:
Access to Prophecy of Ahnket Premium Content
Reach level 70, unlock legendary abilities, explore massive new zones, defeat deadly dungeons, and more!
SYSTEM REQUIREMENTS
---
OS: Windows XP, Vista or 7
Processor: Dual Core 2.0 GHz or better
Memory: 2GB
Graphics: Nvidia GeForece FX 5900, ATI/AMD Radeon X300, Intel GMA X4500 or better
DirectX®: 9.0c, June 2010 update
Hard Drive: 15.0 GB available
Sound: DirectX 8.1 compliant card
Other: Broadband internet connection (DSL, cable modem or other high speed connection)
---
©2017 Trion Worlds, Inc. Trion, Trion Worlds, RIFT, Glyph, and their respective logos, are trademarks or registered trademarks of Trion Worlds, Inc. in the U.S. and other countries. All other trademarks and logos belong to their respective owners. All rights reserved.
Required configuration
OS: Windows XP, Vista or 7
Processor: Dual Core 2.0 GHz or better
Memory: 2GB
Graphics: Nvidia GeForece FX 5900, ATI/AMD Radeon X300, Intel GMA X4500 or better
DirectX®: 9.0c, June 2010 update
Hard Drive: 15.0 GB available
Sound: DirectX 8.1 compliant card
Other: Broadband internet connection (DSL, cable modem or other high speed connection)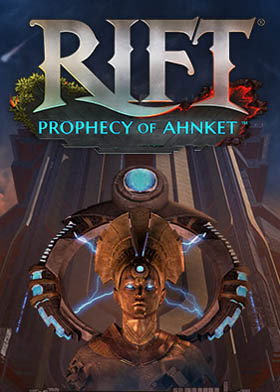 Language:

English

Genre:

Platform:

Vista Win XP Win 7 32/64 bits

Number of players:

1+

Release date:

2017-05-15

Publisher