Ultimate Fishing Simulator
Ultimate Fishing Simulator
NOTICE: Activation key must be used on a valid Steam account. Requires internet connection.
Early access game
Get instant access and start playing; get involved with this game as it develops.
Note: This Early Access game is not complete and may or may not change further. If you are not excited to play this game in its current state, then you should wait to see if the game progresses further in development.
About the game
Ultimate Fishing Simulator is a high-quality fishing simulator, featuring realistic graphics, physics and gameplay. Cross the boundless seas and oceans, discover the deepest recesses of rivers and lakes.
Key Features
4 realistic fisheries from all over the world
Dozens of fish species
Huge selection of equipment (rods, reels, baits, decoys, hooks, ...)
Dynamic weather
Ultra realistic water
Camera from the bait view
Sea fishing
Full daily cycle (day/night)
Boats
Ingame Level Editor
System Requirements
Windows - Minimum
OS: Windows 7/8/8.1/10 (x64 x86)
Processor: Core i5
Memory: 4 GB RAM
Graphics: NVIDIA GTX 660 2GB VRAM
DirectX: Version 11
Storage: 12 GB available space
Sound Card: DirectX compatible
Additional Notes: System requirements may change during the development of the game
Windows - Recommended
OS: Windows 7/8/8.1/10 (x64 x86)
Processor: Core i5
Memory: 8 GB RAM
Graphics: NVIDIA GTX 970 4GB VRAM
DirectX: Version 11
Storage: 12 GB available space
Sound Card: DirectX compatible
Additional Notes: System requirements may change during the development of the game
Required configuration
Windows - Minimum
OS: Windows 7/8/8.1/10 (x64 x86)
Processor: Core i5
Memory: 4 GB RAM
Graphics: NVIDIA GTX 660 2GB VRAM
DirectX: Version 11
Storage: 12 GB available space
Sound Card: DirectX compatible
Additional Notes: System requirements may change during the development of the game
Windows - Recommended
OS: Windows 7/8/8.1/10 (x64 x86)
Processor: Core i5
Memory: 8 GB RAM
Graphics: NVIDIA GTX 970 4GB VRAM
DirectX: Version 11
Storage: 12 GB available space
Sound Card: DirectX compatible
Additional Notes: System requirements may change during the development of the game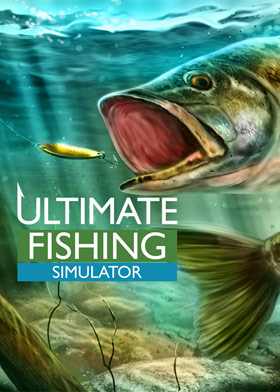 Language:

English

Genre:

Platform:

Win 7 32/64 bits Win 8 32/64 bits Win 8.1 32/64 bits Win 10 32/64 bits

Number of players:

1+

Release date:

2017-11-30

Publisher