Oh...Sir! The Hollywood Roast
Oh...Sir! The Hollywood Roast
NOTICE: Activation key must be used on a valid Steam account. Requires internet connection.
About the game
The boys are back, and they look better than ever! Oh…Sir! The Hollywood Roast is a brand new spinoff to the surprise indie hit 0f 2016, Oh…Sir!! The Insult Simulator. This time around we're taking tinsel town down a few notches, whilst classing up the joint. Play as one of many famous, but for legal purposes, slightly different pop culture icons and verbally spar with other Hollywood elitists using a deep battle system.
Verbally joust by yourself or take your verbal skills on a global PR tour and battle friends and family from anywhere in the world.
On the surface, Pathologic is a first person horror adventure game where you control one of three "heroes." Dig deeper, however, and you'll find an experience that will affect your emotional and psychological state. In the world of Pathologic you'll find yourself in situations where morals and good deeds are meaningless in the face of raw despair and endless need. Talk to the denizens of the town and decide for yourself if you wish to ease someone else's pain or save every bit of precious medicine to protect yourself from the invisible and inexorable plague. Become witness to the miasma of horror as the plague begins to overcome the town.
Key Features
Unleash the sickest burns on your opponents in a Hollywood-style roast
Play alone, online or couch multiplayer
Deeper-than-you-think mechanics featuring combos, continuations and exploiting your rival's weak spots
A new star-studded new cast of crazy Hollywood characters
Free updates with new characters and scenes coming soon to a screen in your house
Set the scene with a slew of iconic film backdrops
With the new Character Creation Mode powered by Steam Whatever, you can create your own formulaic celebrity clones in a lab-- just like they do in real Hollywood!
New controller integration that critics everywhere are calling "gripping"
Bigger, ruder, insultier
New comeback mechanic - charge your anger and finish the sentence with a unique closure
Expanded career mode - master each scene to win Golden Parrots and use them to develop your character
Redesigned scoring system - more fair, more clear

System Requirements

Windows - Minimum

OS: Windows XP or Later
Processor: Intel from 1.2 GHz or equivilent AMD family
Memory: 1 GB RAM
Graphics: DirectX 9 compatible graphics card
DirectX: Version 9.0
Storage: 400 MB available space

Mac - Minimum

OS: Mac OS X 10.8 or Later
Processor: Intel from 1.2 GHz or equivilent AMD family
Memory: 1 GB RAM
Graphics: DirectX 9 compatible graphics card
Storage: 400 MB available space
Required configuration
Windows - Minimum
OS: Windows XP or Later
Processor: Intel from 1.2 GHz or equivilent AMD family
Memory: 1 GB RAM
Graphics: DirectX 9 compatible graphics card
DirectX: Version 9.0
Storage: 400 MB available space
Mac - Minimum
OS: Mac OS X 10.8 or Later
Processor: Intel from 1.2 GHz or equivilent AMD family
Memory: 1 GB RAM
Graphics: DirectX 9 compatible graphics card
Storage: 400 MB available space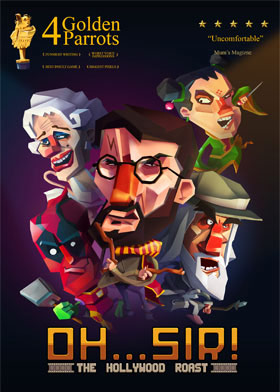 Language:

English

Genre:

Platform:

Number of players:

1+

Release date:

2017-05-31

Publisher