Kingdom Under Fire 2 - Hero Edition
Kingdom Under Fire 2 - Hero Edition
NOTICE: Activation key must be used on a valid Steam account. Requires an internet connection.
Hero Edition
The Hero Edition contains:
Complete access to the full game – your gateway to the world of Kingdom Under Fire 2.
1x Exclusive Costume:
The selection box contains the Guardian of Light Set – a full blue-and-white costume set for all playable classes. Whichever path you take, you'll be perfectly kitted out from head to toe.
Troops Benefits:
3x Troop Coupon
5x Troop Revival
1x Rare Troop
Other Benefits:
In-game currency: 1,000x Cubic
Silver Booster Pack (30 Days)
1x Change Appearance Voucher
20x Resurrection Ticket
10x Universal Repair
All package items will be sent to you via in-game mail. All contents can be collected up to 6 times per account after creating a character. Unclaimed items in the in-game mailbox will not be deleted when a character is deleted.
About the game
It's an MMO

Gain levels, earn experience: Choose one of five unique heroes, master thrilling missions as you unravel an unforgettable story, craft epic gear and train up a powerful army.

It's an RTS

Master tactics, win victories: Your elite units stand behind you like a wall of steel, baying for the blood of your enemies. Take direct control of a colossal war machine and dominate Bersia's battlefields in epic encounters!
Features
BECOME LEGEND

Master a unique MMORPG.

YOUR COMMAND

Switch to the RTS view and command your troops.

YOUR CHOICE

Choose a hero from 5 classes and perfect your skills.

STORM THE FIELD

Cut down hordes of enemies in epic-scale battles.
Playables Classes
The Gunslinger

The Gunslinger effortlessly switches between sword and pistols, utilising an array of combos to attack individual targets and unleash area of effect attacks.

The Spellsword

The Spellsword combines her magical runes to produce ever new attacks and healing spells, compensating for her relatively shallow health pool with agility, sword and sceptre.

The Berserker

The Berserker stands out in the carnage of battle for his brute force and staying power – an ultimate front-line warrior capable of smashing enemy ranks with obliterating attacks.

The Ranger

Swift and adept in both ranged and melee combat, the Ranger exhibits a fascinating array of skills with daggers, rapidly switching to her bow where necessary.

The Elementalist

The Elementalist is a skilled and versatile mage, capable of channelling the power of the elements in both attack and defence. She can use her spells to summon companions to fight by her side.
Troops
Archers, scorpions, ogres and wizards – choose the perfect mix from over 80 different troops and conquer the battlefield. Combine magic with brute strength, crusaders with mortarmen, melee brawlers with ranged sharpshooters – the possibilities are endless!
[Notice to pre-existing users:]
In order to play the Steam version of Kingdom Under Fire 2, you must purchase the game on Steam. Purchasing and launching the game via Steam will create a new Kingdom Under Fire 2 account which is linked to Steam. Existing Kingdom Under Fire 2 accounts which were not created on Steam cannot be played via the platform.
system requirements
Windows - Minimum
Requires a 64-bit processor and operating system
OS: Windows 7 64-bit or newer
Processor: Intel Core i3-2120 @ 3300 MHz
Memory: 4 GB RAM
Graphics: NVIDIA GeForce GTX 750 Ti 2GB
Storage: 25 GB available space
Windows - Recommended
Requires a 64-bit processor and operating system
OS: Windows 7 64-bit or newer
Processor: Intel Core i5-4690K @ 3500 MHz
Memory: 8 GB RAM
Graphics: NVIDIA GeForce GTX 960 4GB
Storage: 25 GB available space
© 2018 Blueside Inc. Published by Gameforge 4D GmbH. All rights reserved. All trademarks are the property of their respective owners.
Required configuration
Windows - Minimum
Requires a 64-bit processor and operating system
OS: Windows 7 64-bit or newer
Processor: Intel Core i3-2120 @ 3300 MHz
Memory: 4 GB RAM
Graphics: NVIDIA GeForce GTX 750 Ti 2GB
Storage: 25 GB available space
Windows - Recommended
Requires a 64-bit processor and operating system
OS: Windows 7 64-bit or newer
Processor: Intel Core i5-4690K @ 3500 MHz
Memory: 8 GB RAM
Graphics: NVIDIA GeForce GTX 960 4GB
Storage: 25 GB available space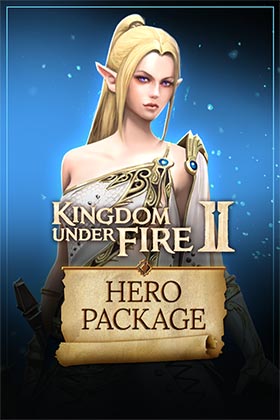 Language:

English

Genre:

Platform:

Win 7 64 bits Win 8.1 64 bits Win 10 64 bits

Number of players:

MMO

Release date:

2019-11-18

Publisher