Cities: Skylines - Industries Plus
Cities: Skylines - Industries Plus
NOTICE: Requires the base game Cities: Skylines in order to play. Activation key must be used on a valid Steam account. Requires an internet connection.
Industries plus
Items included in this package:
Cities: Skylines - Industries
Cities: Skylines - Synthetic Dawn Radio
About the game
Cities: Skylines - Industries becomes a larger and more meaningful part of the game with this expansion!
Players can customize their industrial areas with supply chains for the four different resource types and unique factories. Well managed industry areas will level up and become more efficient. Aside from production chains, there is a new city service for handling mail and the cargo airport eases import and export of factory goods. There are FIVE new maps, new policies, new city services, new buildings!
Synthetic Dawn Radio Get in the groove with some stellar tunes from Synthetic Dawn, the most far-out radio station in Cities: Skylines for sure, dude. The channel consists of 16 songs divided into four sub-genres ranging from 80's Electro to Futuristic Synths.
System Requirements
Windows - Minimum
OS: Microsoft Windows XP/Vista/7/8/8.1 (64-bit)
Processor: Intel Core 2 Duo, 3.0GHz / AMD Athlon 64 X2 6400+, 3.2GHz
Memory: 4 GB RAM
Hard Drive: 4GB free hard disk space
Graphics: nVIDIA GeForce GTX 260, 512 MB / ATI Radeon HD 5670, 512 MB
Windows - Recommended
OS: Microsoft Windows XP/Vista/7/8/8.1 (64-bit)
Processor: Intel Core i5-3470, 3.20GHz / AMD FX-6300, 3.5Ghz
Memory: 6 GB RAM
Hard Drive: 4GB free hard disk space
Graphics: nVIDIA GeForce GTX 660, 2 GB / AMD Radeon HD 7870, 2 GB/li>
Mac - Minimum
OS: OS X 10.10 OS X 10.9 OS X 10.9 (64-bit)
Processor: Intel Core 2 Duo, 3.0GHz / AMD Athlon 64 X2 6400+, 3.2GHz
Memory: 4 GB RAM
Hard Drive: 4GB free hard disk space
Graphics: nVIDIA GeForce GTX 260, 512 MB / ATI Radeon HD 5670, 512 MB
Mac - Recommended
OS: OS X 10.10 OS X 10.9 OS X 10.9 (64-bit)
Processor: Intel Core i5-3470, 3.20GHz / AMD FX-6300, 3.5Ghz
Memory: 6 GB RAM
Hard Drive: 4GB free hard disk space
Graphics: nVIDIA GeForce GTX 660, 2 GB / AMD Radeon HD 7870, 2 GB/li>
Linux - Minimum
OS: Ubuntu 14.04 64-bit Ubuntu 14.10 64-bit Ubuntu 12.04 64-bit Ubuntu 14.04 (64-bit)
Processor: Intel Core 2 Duo, 3.0GHz / AMD Athlon 64 X2 6400+, 3.2GHz
Memory: 4 GB RAM
Hard Drive: 4GB free hard disk space
Graphics: nVIDIA GeForce GTX 260, 512 MB / ATI Radeon HD 5670, 512 MB
Linux - Recommended
OS: Ubuntu 14.04 64-bit Ubuntu 14.10 64-bit Ubuntu 12.04 64-bit Ubuntu 14.04 (64-bit)
Processor: Intel Core i5-3470, 3.20GHz / AMD FX-6300, 3.5Ghz
Memory: 6 GB RAM
Hard Drive: 4GB free hard disk space
Graphics: nVIDIA GeForce GTX 660, 2 GB / AMD Radeon HD 7870, 2 GB/li>
© 2015-2018 and published by Paradox Interactive AB, CITIES: SKYLINES and PARADOX INTERACTIVE are trademarks and/or registered trademarks of Paradox Interactive AB in Europe, the U.S., and other countries. All other trademarks, logos, and copyrights are property of their respective owners.sw
Required configuration
Windows - Minimum
OS: Microsoft Windows XP/Vista/7/8/8.1 (64-bit)
Processor: Intel Core 2 Duo, 3.0GHz / AMD Athlon 64 X2 6400+, 3.2GHz
Memory: 4 GB RAM
Hard Drive: 4GB free hard disk space
Graphics: nVIDIA GeForce GTX 260, 512 MB / ATI Radeon HD 5670, 512 MB
Windows - Recommended
OS: Microsoft Windows XP/Vista/7/8/8.1 (64-bit)
Processor: Intel Core i5-3470, 3.20GHz / AMD FX-6300, 3.5Ghz
Memory: 6 GB RAM
Hard Drive: 4GB free hard disk space
Graphics: nVIDIA GeForce GTX 660, 2 GB / AMD Radeon HD 7870, 2 GB/li>
Mac - Minimum
OS: OS X 10.10 OS X 10.9 OS X 10.9 (64-bit)
Processor: Intel Core 2 Duo, 3.0GHz / AMD Athlon 64 X2 6400+, 3.2GHz
Memory: 4 GB RAM
Hard Drive: 4GB free hard disk space
Graphics: nVIDIA GeForce GTX 260, 512 MB / ATI Radeon HD 5670, 512 MB
Mac - Recommended
OS: OS X 10.10 OS X 10.9 OS X 10.9 (64-bit)
Processor: Intel Core i5-3470, 3.20GHz / AMD FX-6300, 3.5Ghz
Memory: 6 GB RAM
Hard Drive: 4GB free hard disk space
Graphics: nVIDIA GeForce GTX 660, 2 GB / AMD Radeon HD 7870, 2 GB/li>
Linux - Minimum
OS: Ubuntu 14.04 64-bit Ubuntu 14.10 64-bit Ubuntu 12.04 64-bit Ubuntu 14.04 (64-bit)
Processor: Intel Core 2 Duo, 3.0GHz / AMD Athlon 64 X2 6400+, 3.2GHz
Memory: 4 GB RAM
Hard Drive: 4GB free hard disk space
Graphics: nVIDIA GeForce GTX 260, 512 MB / ATI Radeon HD 5670, 512 MB
Linux - Recommended
OS: Ubuntu 14.04 64-bit Ubuntu 14.10 64-bit Ubuntu 12.04 64-bit Ubuntu 14.04 (64-bit)
Processor: Intel Core i5-3470, 3.20GHz / AMD FX-6300, 3.5Ghz
Memory: 6 GB RAM
Hard Drive: 4GB free hard disk space
Graphics: nVIDIA GeForce GTX 660, 2 GB / AMD Radeon HD 7870, 2 GB/li>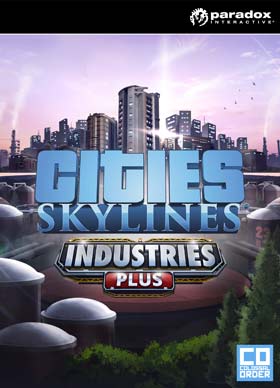 Language:

English

Genre:

Platform:

Vista 64 bits Win 7 64 bits Win 8 64 bits Win 8.1 64 bits

Linux

Mac OS X

Number of players:

1

Release date:

2018-10-23

Publisher