Mad Max (Mac)
NOTICE: Activation key must be used on a valid Steam account, requires internet connection.
ABOUT THE GAME
---
In a world gone mad, only the maddest survive.
Players become Max, the lone warrior who must fight for survival against the Wasteland's savage factions by engaging in all-out melée combat and vicious vehicular combat.
Following the theft of his Interceptor, Max teams up with the gifted mechanic Chumbucket to build the ultimate survival vehicle, the "Magnum Opus." Players design, customize and upgrade their vehicle by choosing from different car chassis and a myriad of upgrades including mounted weapons, armor and engines in order to escape to the Plains of Silence.
As they navigate the Wasteland, gamers will encounter a huge variety of enemies, in a gigantic post-apocalyptic open-world with a range of immersive locations, many of them remnants of the world before the apocalypse.
KEY FEATURES
---
Enter the outlandish post-apocalyptic world inspired by the epic Mad Max films. Combine melee combat, gunplay and tactics to fend off the road scum, stake your claim on the Wasteland, and bring Scrotus' dynasty to an end.


Engage in exhilarating vehicular combat, taking down enemy rides with an inventive range of destructive tech, from shredding metal with your Ripperoni Rims to firing missiles with the Thunderpoon.


Design, customize and drive the Magnum Opus, the sacred obsession of visionary mechanic Chumbucket. Choose from different car chassis, decals and colors, plus a slew of upgrades including mounted weapons, armor and engines.


Explore at your peril an enormous open-world desert; brave its treacherous landscapes, hostile weather patterns and bloodthirsty marauders.


Dice with the Wasteland's cultish factions, including painted gangs of death-loving War Boys, chaotic outfits of wild Roadkill, and prowling tribes of Buzzards – Russian-speaking scavengers with a buzzsaw obsession.


Take on scores of dangerous side-missions, quests, and breakneck Death Runs. All created by Avalanche Studios, the acknowledged masters of sandbox adventure.
SYSTEM REQUIREMENTS
---
Minimum:
OS: MAC OS X 10.11 El Capitan
Memory: 8 GB RAM
Processor: 3.2GHz
Hard Drive: 35 GB available space
Graphics: 2048 MB
Recommended:
OS: MAC OS X 10.11 El Capitan
Memory: 16 GB RAM
Processor: 3.6GHz
Hard Drive: 35 GB available space
Graphics: 4096 MB
---
MAD MAX software © 2015-2016 Warner Bros. Entertainment Inc. Originally developed by Avalanche Studios. Developed for and published on Linux and Mac by Feral Interactive Ltd. Linux® is the registered trademark of Linus Torvalds in the U.S. and other countries. Mac and the Mac logo are trademarks of Apple Inc., registered in the U.S. and other countries. Feral and the Feral logo are trademarks of Feral Interactive Ltd. All rights reserved. WBPlay, WB GAMES LOGO, WB SHIELD: ™ & © Warner Bros. Entertainment Inc. (s16)
Required configuration
Minimum:
OS: MAC OS X 10.11 El Capitan
Memory: 8 GB RAM
Processor: 3.2GHz
Hard Drive: 35 GB available space
Graphics: 2048 MB
Recommended:
OS: MAC OS X 10.11 El Capitan
Memory: 16 GB RAM
Processor: 3.6GHz
Hard Drive: 35 GB available space
Graphics: 4096 MB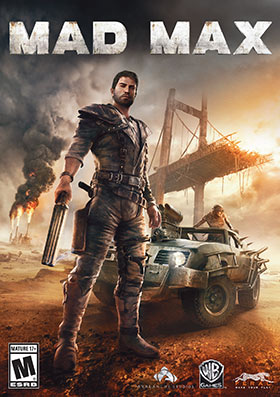 Language:

English

Genre:

Platform:

Number of players:

1

Release date:

2016-10-20

Publisher