Hacktag
NOTICE: Activation key must be used on a valid Steam account. Requires internet connection.
About the game
Hacktag is a fast-paced two-player co-op stealth-game with unique asymmetric gameplay. Play as the stealth Agent in the field or as the virtually-infiltrated Hacker and work together to carry out espionage missions where nothing goes as expected!
Play as the stealth Agent in the field or as the Hacker, virtually infiltrating and cooperating to fulfil industrial espionage missions to take down corporations.
In 2029, in a parallel world inhabited by anthropomorphic animals, you are a mercenary who secretly accomplishes missions for corporations struggling for leadership. To succeed you will have to team-up with a partner and infiltrate corporations simultaneously in two ways:
As the stealth Agent, moving through corporate buildings with an isometric 3D view and fast, arcade-style infiltration gameplay.
Or as the Hacker virtually infiltrating the same level with different view—see the world through holographic blueprint vision and move through a virtual network to interact with the cameras, doors, phones or even coffee machines…
Key Features
The whole Hacktag experience is designed to make the players feel like they are the heroes in a spy or heist movie.
Online and local multiplayer: Play separately or share the same screen.
Single player mode: Simultaneously handle the dual roles of the agent and the hacker in frantic, fast-paced gameplay.
Original asymmetrical gameplay and co-op mini-games: With the timer ticking, deactivate alarms and unlock doors or holding cells.
"Co-opetitive" gameplay: As mercenaries, your partner is also your best competitor!
Three corporations, 3 types of missions and 24 levels.
Gain experience and add unlockable skills: Choose new active or passive skills as you gain levels.
Online challenges, ranking and leaderboards.
Full character creation: Customize your anthropomorphic animal character with more than 360 unlockable items.
Unique story for each player: Experience Hacktag's story with each role getting its own unique NPCs.
System Requirements
Windows - Minimum
OS: Windows 7/8/10 64-bit
Processor: Quad-core Intel or AMD, 2.0 GHz or faster
Memory: 6 GB RAM
Graphics: NVIDIA GeForce GTX 560TI or AMD Radeon HD7850
DirectX: Version 9.0c
Network: Broadband Internet connection
Storage: 3 GB available space
Windows - Recommended
OS: Windows 10 64-bit
Processor: Quad-core Intel or AMD, 2.0 GHz or faster
Memory: 8 GB RAM
Graphics: NVIDIA GeForce GTX 770
DirectX: Version 11
Network: Broadband Internet connection
Storage: 3 GB available space
Mac - Minimum
OS: Mac OS X
Memory: 6 GB RAM
Network: Broadband Internet connection
Storage: 2 GB available space
Mac - Recommended
OS: Mac OS X
Memory: 8 GB RAM
Network: Broadband Internet connection
Storage: 2 GB available space
Required configuration
Windows - Minimum
OS: Windows 7/8/10 64-bit
Processor: Quad-core Intel or AMD, 2.0 GHz or faster
Memory: 6 GB RAM
Graphics: NVIDIA GeForce GTX 560TI or AMD Radeon HD7850
DirectX: Version 9.0c
Network: Broadband Internet connection
Storage: 3 GB available space
Windows - Recommended
OS: Windows 10 64-bit
Processor: Quad-core Intel or AMD, 2.0 GHz or faster
Memory: 8 GB RAM
Graphics: NVIDIA GeForce GTX 770
DirectX: Version 11
Network: Broadband Internet connection
Storage: 3 GB available space
Mac - Minimum
OS: Mac OS X
Memory: 6 GB RAM
Network: Broadband Internet connection
Storage: 2 GB available space
Mac - Recommended
OS: Mac OS X
Memory: 8 GB RAM
Network: Broadband Internet connection
Storage: 2 GB available space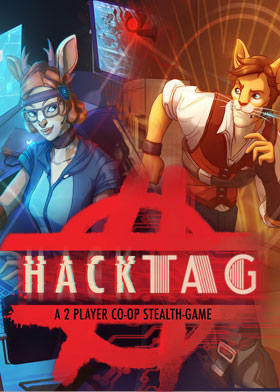 Language:

English

Genre:

Platform:

Win 7 64 bits Win 8 64 bits Win 10 64 bits

Mac OS X

Number of players:

1

Release date:

2018-02-14

Publisher