Giana Sisters: Twisted Dreams
NOTICE: Activation key must be used on a valid Steam account, requires internet connection.
ABOUT THE GAME
---
Giana Sisters: Twisted Dreams is a challenging fast-paced platformer with a twist. Warp Giana's dream world at will to transform your abilities and surroundings. Use your skill, speed, and brains to brave the dangers of Giana's twisted dreams!
Giana laughs at spooky nightmares, lightly twirling past monsters and traps. Fluffy sugarbowl dreams on the other hand tick her off, unleashing her fiery, punky side, ready to dash and smash all in her path!
KEY FEATURES
---
Dual abilities: Giana's powers morph with her dreams. Blast through or drift by – your call.


Intuitive and smooth controls: Controlling Giana is a breeze, but you'll eventually need every trick in the book to master the cunning challenges ahead.


Amazing worlds: Giana's dream worlds leap off the screen with gorgeous 3D graphics and fantastic morphing effects!


Tons of cool interactions: As Giana changes, so does the world around her. Float in bubblegum bubble, zip along conveyor belts, bounce off springs and bumpers, abuse your enemies for tricky jumps and more.


Legendary soundtrack: Each dream layer has its own music style. Experience a dual, smoothly crossfading soundtrack by Chris Hülsbeck and Machinae Supremacy!


Explore and discover: Twenty-three dual levels stretch across three distinct worlds, each transforming between two dream worlds. Giana's dreams abound with secret locations.


Epic boss battles: Gigantic creatures dredged from the depths of Giana's most terrifying nightmares are here to make sure she never wakes up. Each unique boss has only one thing in common with the others – he's utterly brutal.
SYSTEM REQUIREMENTS
---
Minimum:
OS: Windows XP
Processor: Intel Core 2 Duo @ 2.8 GHz / AMD Athlon II X2 @ 2.8 GHz
Memory: 2 GB RAM
Hard Disk Space: 3.3 GB
Video Card: SM3.0 DX9.0c level hardware (Nvidia GeForce 6800, ATI X1800 XT or higher)
DirectX®: 9
Additional: Keyboard
Recommended:
OS: Windows Vista / Windows 7 / Windows 8
Processor: Intel Core i5 @ 2.66 GHz / AMD Phenom II X4 @ 3.0 GHz (or any Dual Core CPU)
Memory: 3 GB RAM
Hard Disk Space: 3.3 GB
Video Card: Nvidia GeForce GTX 280, ATI HD 4800 or higher
DirectX®: 10
Peripherals Supported: Windows-compatible keyboard, mouse, optional controller (Xbox 360® Controller for Windows recommended)
Required configuration
Minimum:
OS: Windows XP
Processor: Intel Core 2 Duo @ 2.8 GHz / AMD Athlon II X2 @ 2.8 GHz
Memory: 2 GB RAM
Hard Disk Space: 3.3 GB
Video Card: SM3.0 DX9.0c level hardware (Nvidia GeForce 6800, ATI X1800 XT or higher)
DirectX®: 9
Additional: Keyboard
Recommended:
OS: Windows Vista / Windows 7 / Windows 8
Processor: Intel Core i5 @ 2.66 GHz / AMD Phenom II X4 @ 3.0 GHz (or any Dual Core CPU)
Memory: 3 GB RAM
Hard Disk Space: 3.3 GB
Video Card: Nvidia GeForce GTX 280, ATI HD 4800 or higher
DirectX®: 10
Peripherals Supported: Windows-compatible keyboard, mouse, optional controller (Xbox 360® Controller for Windows recommended)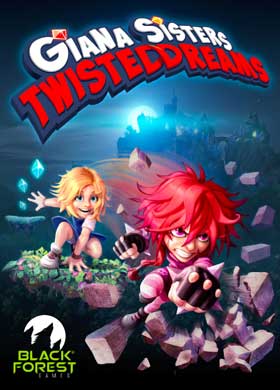 Language:

English

Genre:

Platform:

Vista 32/64 bits Win 7 32/64 bits Win 7 32 bits Win 8 32/64 bits Win 8 32 bits Win XP SP3

Number of players:

1

Release date:

2012-10-23

Publisher