Dead Cells: Fatal Falls
NOTICE: Requires the base game Dead Cells in order to play. Activation key must be used on a valid Steam account. Requires an internet connection.
About The Game
Gain a sharp and somewhat overprotective aerial ally as you fight through two new biomes and a boss! Challenging level designs will force you to rethink your approach in this new mid game content designed to add variety to your runs and continue support for the development of the game.
System Requirements
Windows - Minimum
OS: Windows 7+
Processor: Intel i5+
Memory: 2 GB RAM
Graphics: Nvidia 450 GTS / Radeon HD 5750 or better
Storage: 500 MB available space
Additional Notes: DirectX 9.1+ or OpenGL 3.2+
Windows - Recommended
OS: Windows 7+
Processor: Intel i5+
Memory: 4 GB RAM
Graphics: Nvidia GTX 460 / Radeon HD 7800 or better
Storage: 500 MB available space
Additional Notes: DirectX 9.1+ or OpenGL 3.2+
Mac - Minimum
OS: Mavericks 10.9 or later
Memory: 2 GB RAM
Graphics: OpenGL 3.2+
Storage: 500 MB available space
Additional Notes: MacBook, MacBook Pro or iMac 2012 or later
Mac - Recommended
OS: Mavericks 10.9 or later
Memory: 4 GB RAM
Graphics: OpenGL 3.2+
Storage: 500 MB available space
Additional Notes: MacBook, MacBook Pro or iMac 2012 or later
Linux - Minimum
Memory: 2 GB RAM
Graphics: Nvidia 450 GTS / Radeon HD 5750 or better
Storage: 500 MB available space
Additional Notes: OpenGL 3.2+
Linux - Recommended
Memory: 4 GB RAM
Graphics: Nvidia GTX 460 / Radeon HD 7800 or better
Storage: 500 MB available space
Additional Notes: OpenGL 3.2+
Copyright Motion Twin 2021 ©
Required configuration
Windows - Minimum
OS: Windows 7+
Processor: Intel i5+
Memory: 2 GB RAM
Graphics: Nvidia 450 GTS / Radeon HD 5750 or better
Storage: 500 MB available space
Additional Notes: DirectX 9.1+ or OpenGL 3.2+
Windows - Recommended
OS: Windows 7+
Processor: Intel i5+
Memory: 4 GB RAM
Graphics: Nvidia GTX 460 / Radeon HD 7800 or better
Storage: 500 MB available space
Additional Notes: DirectX 9.1+ or OpenGL 3.2+
Mac - Minimum
OS: Mavericks 10.9 or later
Memory: 2 GB RAM
Graphics: OpenGL 3.2+
Storage: 500 MB available space
Additional Notes: MacBook, MacBook Pro or iMac 2012 or later
Mac - Recommended
OS: Mavericks 10.9 or later
Memory: 4 GB RAM
Graphics: OpenGL 3.2+
Storage: 500 MB available space
Additional Notes: MacBook, MacBook Pro or iMac 2012 or later
Linux - Minimum
Memory: 2 GB RAM
Graphics: Nvidia 450 GTS / Radeon HD 5750 or better
Storage: 500 MB available space
Additional Notes: OpenGL 3.2+
Linux - Recommended
Memory: 4 GB RAM
Graphics: Nvidia GTX 460 / Radeon HD 7800 or better
Storage: 500 MB available space
Additional Notes: OpenGL 3.2+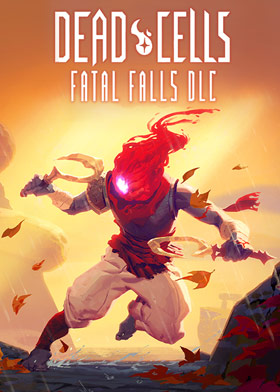 Language:

English

Genre:

Platform:

Win 7 32/64 bits Win 8.1 32/64 bits Win 10 32/64 bits

Linux

Mac

Number of players:

1

Release date:

2021-01-26

Publisher