Days of Wars
NOTICE: Activation key must be used on a valid Steam account. Requires an internet connection.
About the game
Unending World War II Action
Experience the heart-pounding, bullet-flying action of World War 2 like never before with Days of War. In this competitive, team-based first-person shooter, you will dive into combat across several theaters of WW2. Play online in 32-player multiplayer or hone your skills offline against bots and in the gun range.
Fast-paced combat that throws players into the fray over and over again. Competitive viability for many types of play styles from bolt action rifles to high capacity machine guns.
Maps From Around the World
Discover 12 maps to conquer, including theatres in Europe, Africa and the Eastern front.
Map Editor & Steam Workshop Support
Days of War features a Map Editor and Steam Workshop support that allows you to create custom maps to share with friends.
Elite Classes & Weapons
Select from six classes with customizable loadouts to find your favorite guns from an arsenal of 60 different weapons.
Matchmaking and Multiplayer Bots
Hop into the action with our robust matchmaking system or practice locally to test your skills against multiplayer bots.
Key features
32 player combat
Class-based progression system with unlockable content
Gore and dismemberment
Loadout customization
Multiplayer bots with local practice mode
Dynamic bullet penetration based on thickness and material type
Steam Achievements, stat tracking and social features
Dedicated servers
Voice chat
Improved shot feedback
Redesigned graphics, UI and HUD
Redesigned recoil and movement mechanics
System requirements
Windows - Minimum
OS: Windows 7 SP1 (x64)
Processor: Intel Core i5-2500K CPU
Memory: 4 GB RAM
Graphics Processor: Geforce GTX 560 or AMD Radeon HD 7850
DirectX : DirectX 11
Storage: 12 GB available space
Notes: Broadband Internet connection, Requires a 64-bit processor and operating system
Windows - Recommended
OS: Windows 7 SP1 (x64), Windows 8 (x64), Windows 10 (x64)
Processor: Intel Core i7 2600k CPU
Memory: 8 GB RAM
Graphics card: Dedicated video, 1 GB VRAM
DirectX : DirectX 12
Storage: 12 GB available space
Additional Notes: Broadband Internet connection, Requires a 64-bit processor and operating system
Required configuration
Windows - Minimum
OS: Windows 7 SP1 (x64)
Processor: Intel Core i5-2500K CPU
Memory: 4 GB RAM
Graphics Processor: Geforce GTX 560 or AMD Radeon HD 7850
DirectX : DirectX 11
Storage: 12 GB available space
Notes: Broadband Internet connection, Requires a 64-bit processor and operating system
Windows - Recommended
OS: Windows 7 SP1 (x64), Windows 8 (x64), Windows 10 (x64)
Processor: Intel Core i7 2600k CPU
Memory: 8 GB RAM
Graphics card: Dedicated video, 1 GB VRAM
DirectX : DirectX 12
Storage: 12 GB available space
Additional Notes: Broadband Internet connection, Requires a 64-bit processor and operating system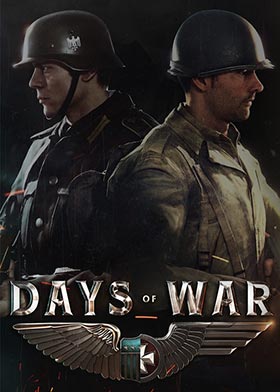 Language:

English

Genre:

Platform:

PC Win 7 64 bits Win 8 64 bits Win 8.1 64 bits Win 10 64 bits

Number of players:

1 - 32

Release date:

2017-01-26

Publisher